During the COVID crisis, prepare the seeds and keep hope
The film "Seeds of Hope" is almost finished. Its theatrical release is scheduled for March 2021.
We suggest you VSOMMUNICATE between us, to offer to all, as a family, CONTENTS extracted from the FILM or to be produced REMOTELY.
The times we are living in are difficult. Once all the security measures have been observed and the correct behavior has been adopted, how to stay ACTIVE, CREATIVE, and TOGETHER decide on the world we want to build for AFTER.
Here we offer exchanges and resources. 
The objective is to open up, explore, experience, tell, share. To be able to escape from everyday life by giving meaning to connected screens (this is also the goal of Seeds of Hope).
Ensure that young people are authors and actors in their lives, and not just spectators. 
To be able to discuss with parents, brothers and sisters, on the current situation, the future, the post-crisis period, the challenges that await us.
Go see what is happening at the moment in each territory of the film: in Burkina Faso, Madagascar, Spain, Reunion, and all the territories of France.
To participate, all you need is an internet connection to have access to the content and a webcam with connected microphone to actively intervene.
It is not necessary to have a social media account. If certain information, photos or sequences go through Instagram or Facebook, they will all be included on the site.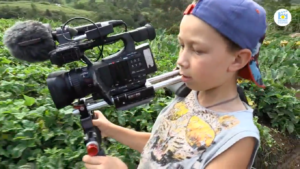 Souvenir filming in Reunion, June 6, 2018 with the students of the École des Platanes. Fabrice shows us around his farm, where he practices healthy agriculture without
Find out more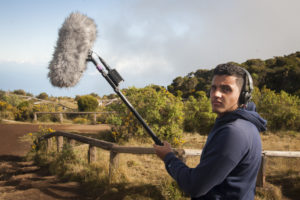 Warning ! This video may shock some adults. The tone of this video may seem provocative, it is the one chosen by some children and young people and we respect it. Beyond
Find out more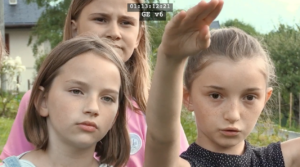 Young and old, more than ever, you have to stay active and creative! This is what Emma, Céliane, Alice and Lana do in "Seeds of Hope". Here is a puff
Find out more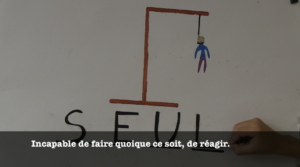 How to approach the theme of bullying with children? How to answer their questions? How to respond to our anxieties as parents? How not to overdo it,
Find out more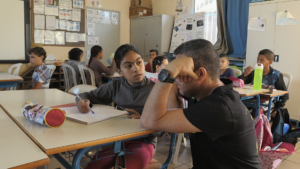 The CM1 class from the Platanes school (Petite Ile - Réunion) does math with their school teacher Fred Arcé. Here is an exclusive scene from "Seeds of Hope"
Find out more
Confinement, a time to immerse yourself in the animated films of Hayao Miyazaki from studio Ghibli At a time when the questioning of our lifestyles is
Find out more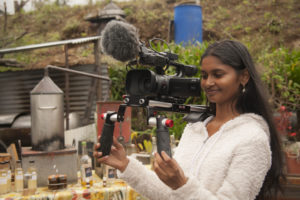 As part of the filming of "seeds of hope", on a visit to the agricultural school of Saint Paul, in Reunion, Ernest Bègue talks about his passion: plants. He reconnects
Find out more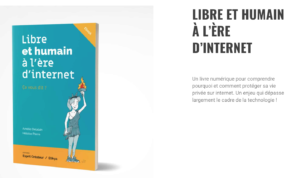 What would we do without the internet? How can we be "Free and Human in the Internet Age? »(1) This is an opportunity to ask all of us, as a family, the right questions. During this
Find out more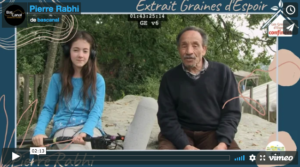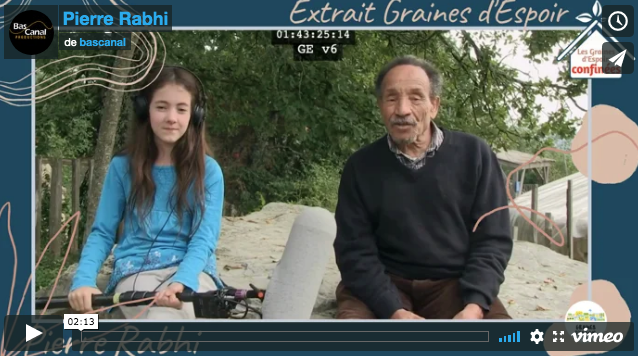 Pierre Rabhi visits the children of "the children's farm" as a neighbor The filming with Pierre Rabhi ended our work with the children of "the farm of the children.
Find out more