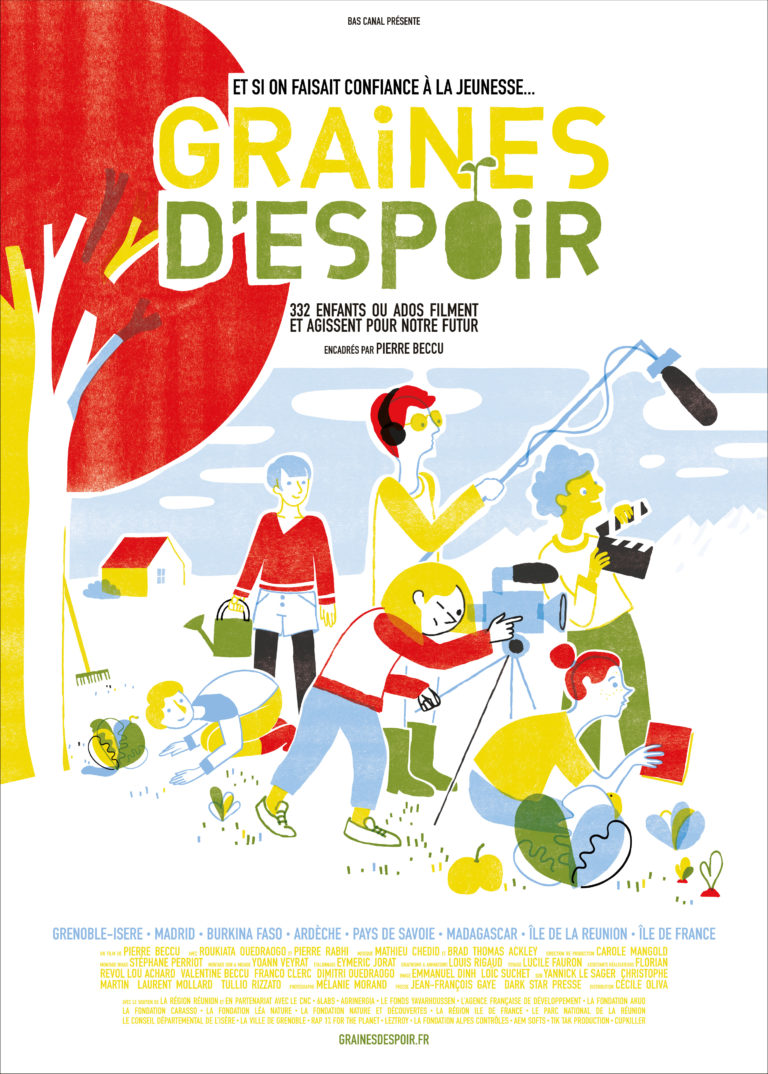 Across France, Spain, Madagascar and Burkina Faso, 332 children and adolescents seize the camera to share their expectations with us and build a new future. Between climate issues and social justice, they challenge us on today's emergencies. Accompanied by the director Pierre Beccu, but also by Roukiata Ouedraogo, Pierre Rabhi, and the music of Matthieu Chedid, they tell and put into practice what they want to change for our future.
FROM 8/9 YEARS.
In Grenoble and Ile de France, the pupils discover the material and familiarize themselves with the filming. 
Extract 2: how children learn
In Madrid, the two Sexto classes (CM2) explain the school's teaching method.