During the COVID crisis, prepare the seeds and keep hope
The film "Seeds of Hope" is almost finished. Its theatrical release is scheduled for March 2021.
We suggest you VSOMMUNICATE between us, to offer to all, as a family, CONTENTS extracted from the FILM or to be produced REMOTELY.
The times we are living in are difficult. Once all the security measures have been observed and the correct behavior has been adopted, how to stay ACTIVE, CREATIVE, and TOGETHER decide on the world we want to build for AFTER.
Here we offer exchanges and resources. 
The objective is to open up, explore, experience, tell, share. To be able to escape from everyday life by giving meaning to connected screens (this is also the goal of Seeds of Hope).
Ensure that young people are authors and actors in their lives, and not just spectators. 
To be able to discuss with parents, brothers and sisters, on the current situation, the future, the post-crisis period, the challenges that await us.
Go see what is happening at the moment in each territory of the film: in Burkina Faso, Madagascar, Spain, Reunion, and all the territories of France.
To participate, all you need is an internet connection to have access to the content and a webcam with connected microphone to actively intervene.
It is not necessary to have a social media account. If certain information, photos or sequences go through Instagram or Facebook, they will all be included on the site.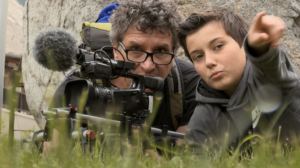 Video recorded on Day 8 of containment. Throughout the "Seeds of Hope" project, Félicien was very interested in directing. He is motivated to continue the experience at a distance with
Find out more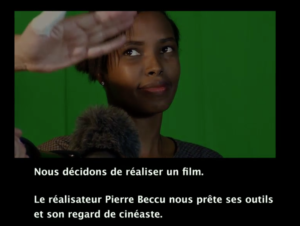 On April 7, 1994, 26 years ago today, the genocide of the Tutsis began in Rwanda. What did it mean to be a child in Rwanda during this period? We worked
Find out more

by Pierre Beccu, director On the basis of 20 years of experiences and workshops carried out in the school environment, I propose to put the cinematographic language and digital tools at the
Find out more
This Friday, October 12, for the two classes in Grenoble, the time came for the shoot with José Garcia. We started with the children of the Bizanet school who welcomed him
Find out more